Contextualize data across multiple sources for truly agile decision-making.
Fueled by our AI-powered data mesh feature, DataBlaze knowledge graph eliminates the need to build complex SQL & joints, While it intelligently identifies hidden relationships from data for unparallel accuracy.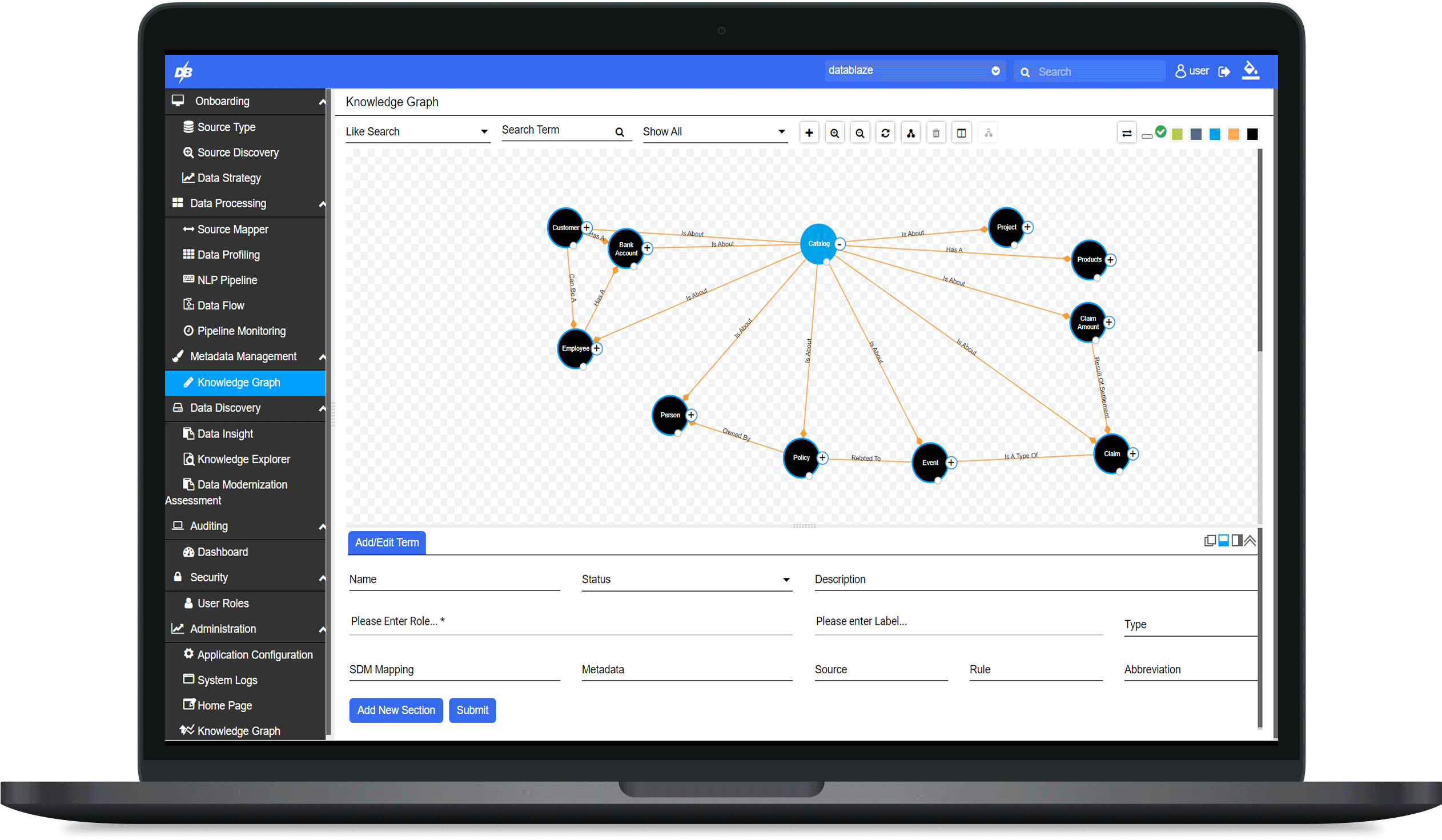 With DataBlaze, you're not just adding another product to your organization
If you're adopting next-generation solutions with graph analytics, our microservices-based architecture embraces a code-free approach, enabling you to quickly build scalable analytical solutions from unlimited data sources.